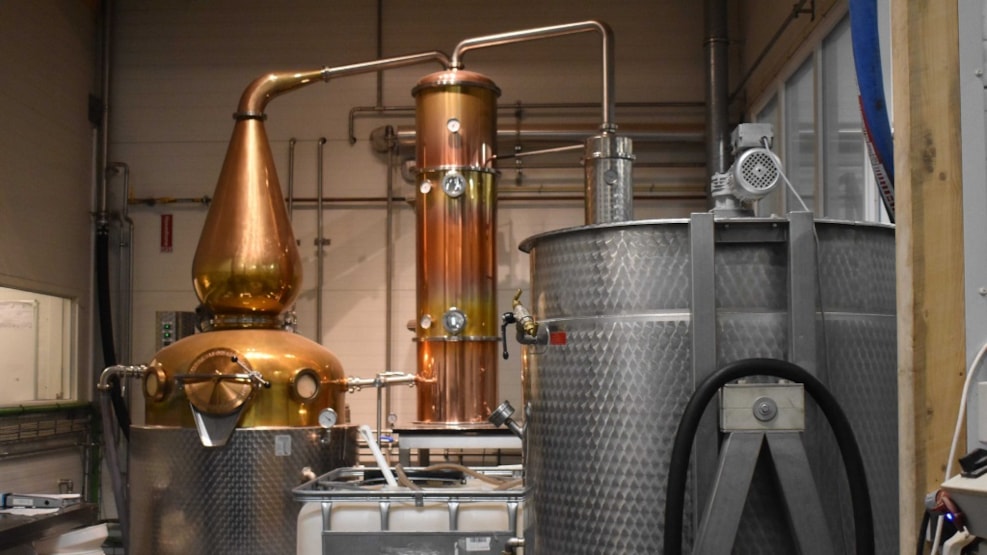 Thy Whisky
Thy Whiskey is a family-owned whiskey distillery on the organic farm Gyrup in Thy.
Here you can experience all stages of the process as they transform the summer harvest of grain into finished whiskey in the large whiskey warehouse.
The family-run whiskey distillery became well-known when they were named Europe's best single malt in the whiskey's response to the Michelin guide in 2020.
On the farm there is a farm shop which is open every weekday all year round. Here you can also enjoy a selection of the farm's whiskey, between the barrels in the old horse stable, and buy a selection of goods made from the farm's raw materials in their organic farm shop.
The farm shop is open every weekday from 11 to 15. See opening hours for holidays on Thy Whiskey's website. [LINK: https://thy-whisky.dk/besoeg-os/]
You can also take part in a tour and whiskey tasting. Here you experience the entire production of whiskey, from the grain of the field to the finished bottle and taste different examples of our whiskey, a beer made from our malt and a few other specialties made from the farm's raw materials.
Thy Whiskey is open for visits all year round:
• Farm shop and tasting room open every weekday at 11 am - 3 pm and the first Saturday of the month at 12:30 - 4 pm.
- Sale of whiskey and other products from the farm.
- Opportunity to enjoy a taste set with malt and whiskey from the farm between the barrels in the old horse stable.
• Guided tour and tasting
- Every Wednesday (English) from April to October
- Every Thursday (Danish) all year round
- Every 1st Saturday of the month
- All weekdays during the summer holidays (2022: week 26-32)
Book a place on Thy Whiskey's website
• Private tours by appointment (10-50 people).