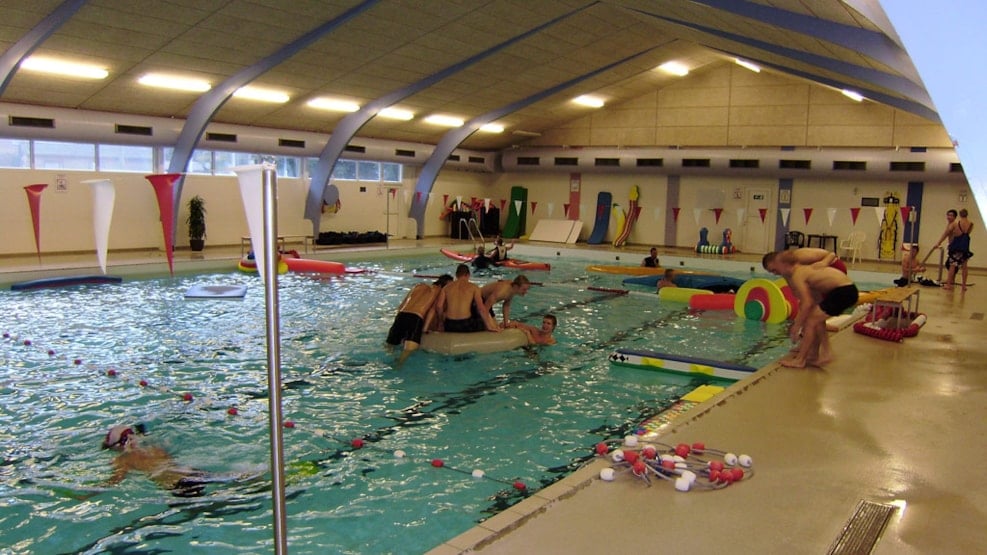 Thyregod svømmehal og badeland (indoor pool)
In Thyregod close to the town of Give you will find Thyregod Swimming Centre and Waterpark (Thyregod svømmehal og badeland), which offers various pools and aquatic facilities. The newly renovated waterpark is perfect for children as well as the young at heart.
The swimming centre comprises a 25-metre pool in addition to a large sub-tropical waterpark, children's pool and baby pool, different wave facilities and a 42-metre water slide.
In addition, there are indoor and outdoor tennis courts, beach volley courts, playing fields and a cafeteria. The facilities are disabled-friendly.   
Please note the changed opening hours during holidays. Visit www.centerthyregod.dk for more information.
Wednesday from 15:00-16:00, the swimming pool is reserved for adults.