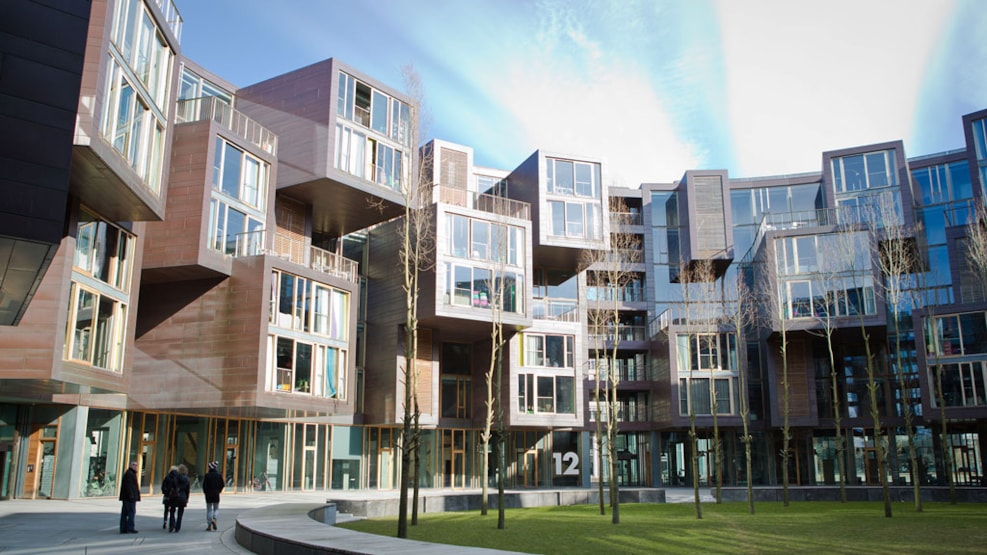 The Tietgen Residence Hall
The source of inspiration for the new Students' Residence in Copenhagen were the traditional Tulou houses in Southeastern China - village communities with individual dwellings and communal facilities.
Five vertical intersections divides this circular building into sections and acts as passage ways between them, and to the inner courtyard, allowing for both communal and private life.
The architects were determined to make space for communal as well as private life in the building.
Much attention has been given to creativity and individual expression in the design of all student rooms.