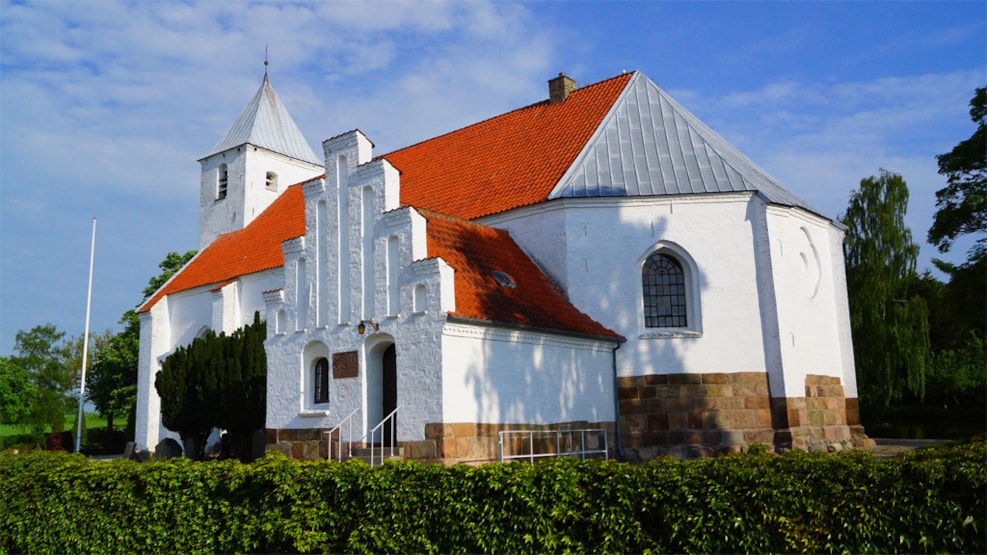 Tirstrup Church
In Romanesque times, a church was built in Tirstrup, probably a traditional church with ship and choir, erected in granite squares on a sloping pedestal.
However, the fate of the church, like many other village churches, was linked to the nearby manor. In 1465, the squire on the estate Bjørnholm (today Høgholm), the steward of the realm Otte Nielsen Rosenkrantz, chose to demolish the church and erect a new one from the ground up.
The new building is in its design akin to the churches in Bregnet (Rønde) and Marie Magdalene, which are also erected by the steward of the realm. The building material is mainly monk stone. The ship has five vaulting compartments and has a three-sided finish to the east.
On the north side of the church was a porch, which at the end of the 18th century was replaced with the present one. However, there are traces of the former church in the current building.
Open in the summer between 8-16