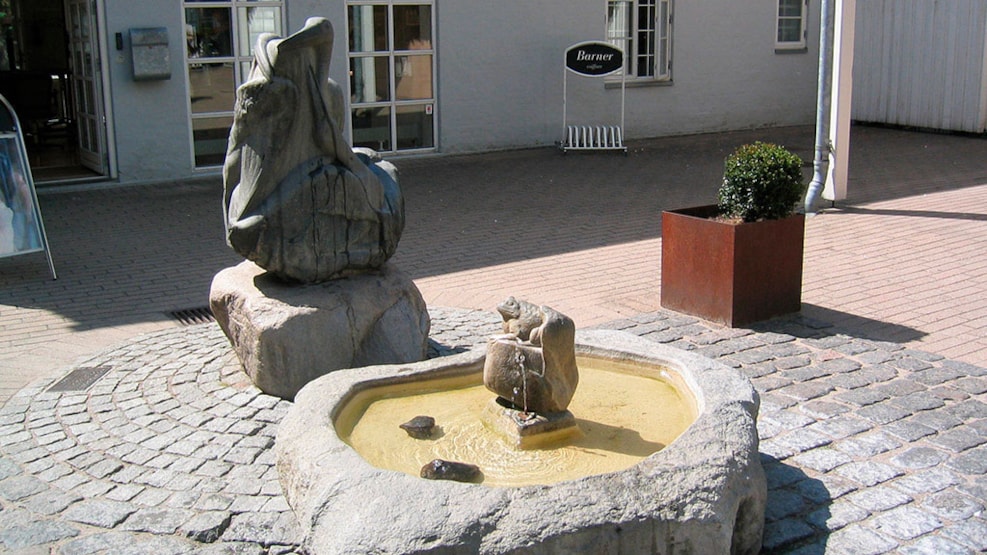 The Toad - Sculpture in Vintapperstraede
Hans Christian Andersen's tale about the toad is a tale about dreaming of seeing more of the world and travelling out to do so. It is also the inspiration for this little sculpture that you can find in the charming Vintapperstræde.
The sculpture consists of several parts, which is to mimic a small pool. In the little pond, you will find the smiling toad, ready to go on an adventure and close by, a family of storks can be found.
This is made entirely of granite, with the pool made from granite rock from the Danish island, Samsø, and the storks are made in red granite. It was unveiled on September the 1st in 1990
The Sculpture, Ejgil Westergaard (1928-2015) was the apprentice of Torvald Westergaard, his own father, and later took over his studio workshop. Most of his work is made in granite, and often has animals as the primary motif. You can find many of his sculptures all over Denmark, especially in Lemvig, where he lived.