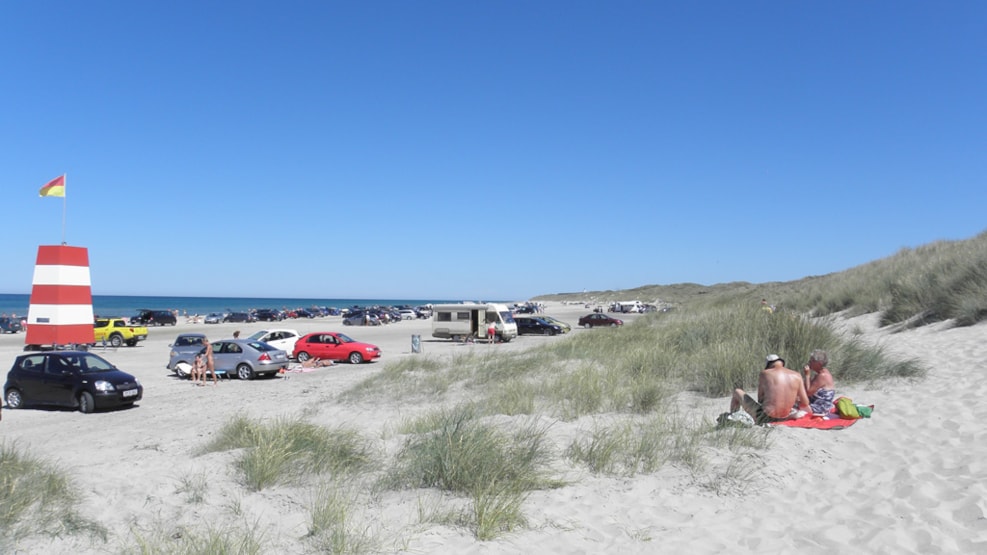 Tornby Strand (beach)
Tornby beach is one of the area's best beaches and therefore also most visited. During the summer lifeguards guards the beach.
Tornby Strand is one of the best beaches in the area. The beautiful blue water and the nice white sand makes the beach a wonderful place. 
All year around you are garenteed beautiful nature experiences. The high sun baking from the sky in summer and the wind howling and blowing around sea foam in fall and winter.
In summer you can feel safe bathing in the ocean at Tornby Strand. Trygfonden has a lifeguard watching the beach. The lifeguard is available from 11.00 to 19.00 everyday in the weeks 26-33.
Cars are allowed on the beach, which makes for an easy and cozy evening at the beach. Pack up the car and drive all the way to the waterfront.