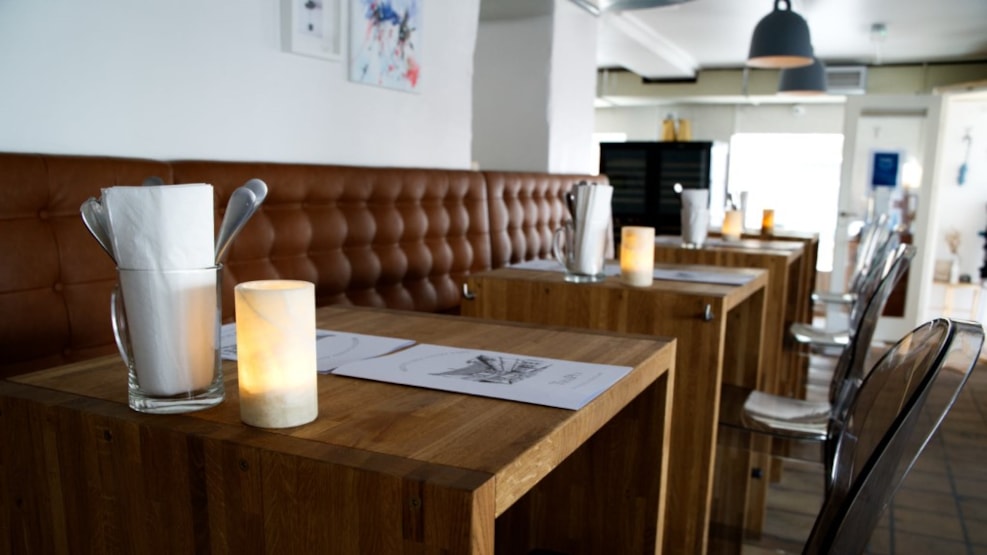 TraPo
TraPo is an authentic Italian place to eat in Aalborg. They serve classic roman and Italian dishes every day, made with fresh ingredients.
On the menu, you will find both the eternal classics such as stone oven pizza, Italian pasta dishes, and sandwiches as well as some of the regional dishes, that are close to the heart of owner and head chef, Carlo Liberati. Some of the favorites on the dynamic menu includes vitello tonnato, affettati misti, fritto misto de pesce, and of course, pannacotta and tiramisu.   
The name TraPo is a compound of La Trattoria Popolare, which means "the popular eatery" and this is the exact atmosphere you will encounter when you visit TraPo. The feeling is very informal, relaxed, and intimate, allowing you to enjoy both the food and your visit.
TraPo takes pride in excellent quality and that is why you can always expect to be served lunch or dinner made with a love of Italian culinary traditions.
TraPo is part of Aalborg's Little Italy and Italian universe in Brix's Courtyard on C.W. Obel Square. When you enter the courtyard, it will feel like walking in the streets of Rome. Apart from TraPo, you will also find La Locanda and the takeaway and delicacy store La Bottega.