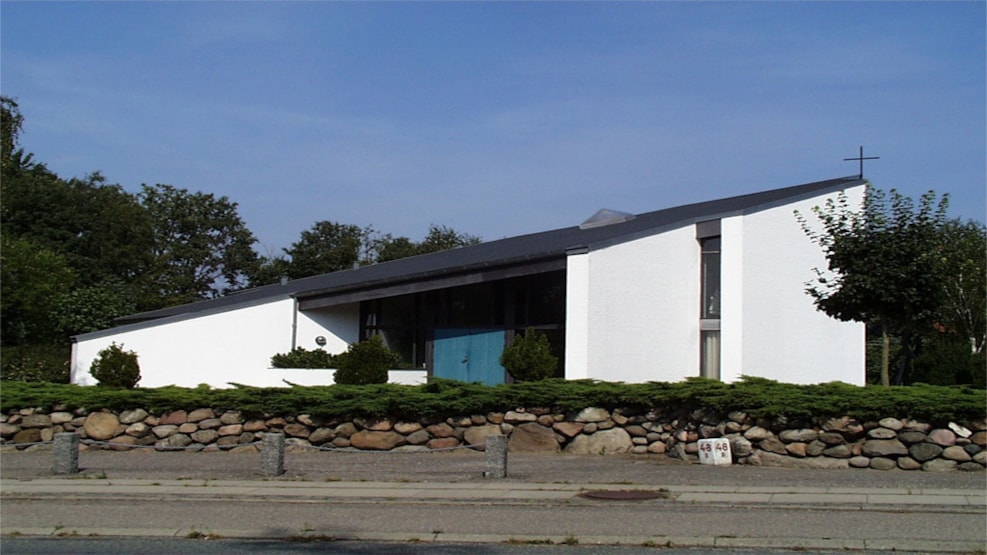 Trustrup Church
Although Trustrup Kirke appears as a modern church, it has its foundation in the traditional Danish church building.
The most modern church of Djursland finished in 1988. The architect Holger Jensen has been responsible for as well the building as for the artistic ornamentation, which gives a harmonious unity. He was inspired by an old chapel he had seen in Corsica.
 
Like the churches in Lyngby and Albøge, it appears in white and has the church room oriented to the east with a three-sided choir finish.
 
But in the general plan and in the roof journey, the traditional has been deviated, as the tension that exists in the cemetery between the strictly east-west lines and the north-west driveway is continued in the "triangular" layout of the floor plan, even right into the relief of the altar wall.
The church is usually open during the sexton's working hours.