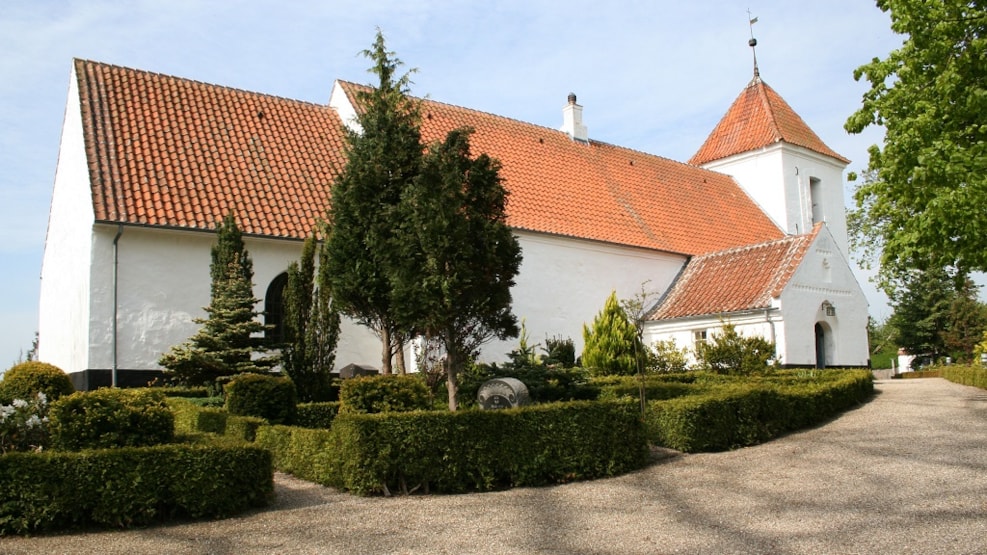 Uggerslev Kirke
In the middle of North Funen on the North Funen plain lies the fine whitewashed Uggerslev Church in the old village Uggerslev!
Uggerslev church was built in the 12th century in boulders, and the late Gothic extension was made of monk stone.

The tower was first built in 1754.

Worth a look:
Walled altar table and altarpiece from the 19th century
Pulpit from the beginning of the 17th century
Gotland limestone baptismal font from 1350 with animal reliefs
Small crucifix from the Renaissance
The church is normally closed.