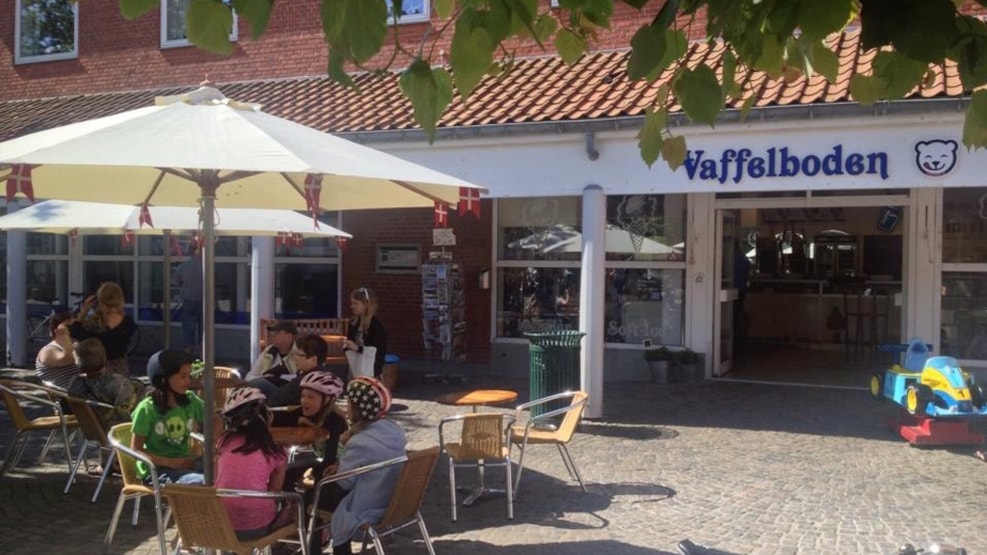 Vaffelboden
Enjoy a delicious soft serve ice cream or a nice, Danish old-fashioned ice cream in a home-baked cone and with homemade fluffy strawberry cream in the nice shop Vaffelboden near the town square in Ringkøbing.
Vaffelboden is the town's largest ice cream parlor located near the cozy town square in the heart of beautiful Ringkøbing. Here you can enjoy the best ice cream in town with home-baked, crispy waffle cones and homemade, fluffy strawberry cream (In Danish: guf). In addition to cones and ice cream, Vaffelboden is also known for their delicious soft serve ice cream. Vaffelboden also have a large selection of different coffees, fast food and beverages.
Come and relax in the ice cream parlor's charming outdoor café and enjoy life.