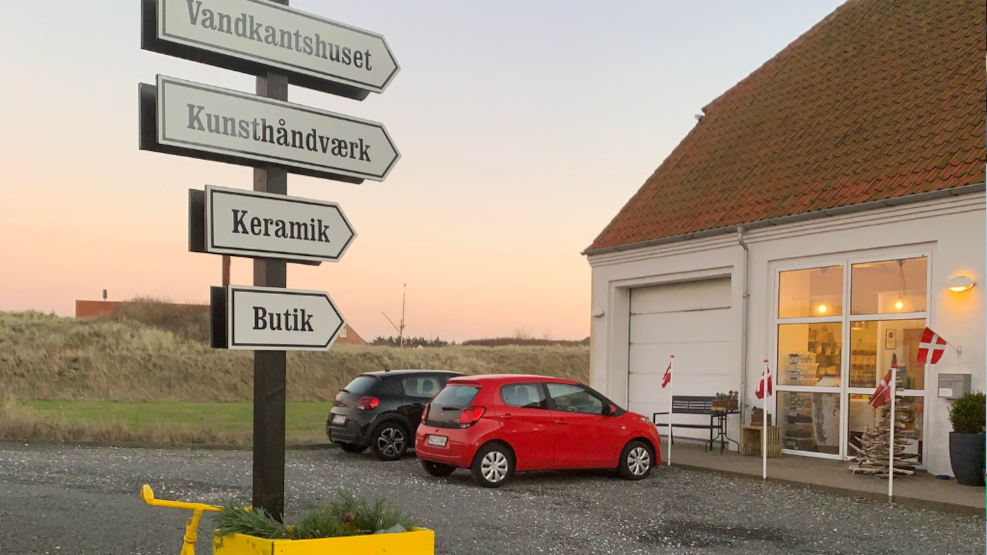 Vandkantshuset - Shop, Crafts, Ceramics and Workshop
Visit Vandkantshuset - a really nice and beautiful handicraft shop on the main street in Hanstholm, which is much more than just a shop.
Creative local artisans present their hobby, and you can participate in workshops in Vandkantshuset.
Here is applied art in all colors and styles of glass, stone, wood, metal, fabric and yarn. Applied art both for the home, as a hostess gift, jewelry and much more.
Let your inner artist loose and make your own ceramics in the ceramics workshop, where you can come and make a mug or a bowl in all the colors you want.