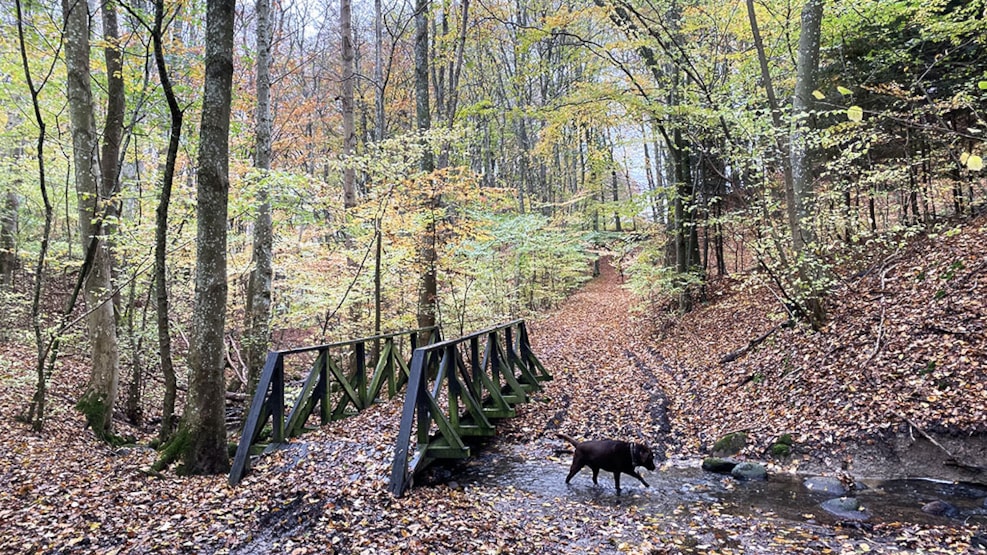 Vandværksskoven
In addition to the wide-canopied beech trees, there are many other old trees. Conifers: fir, pine, larch and juniper trees. On the forest floor are anemones, broad-leafed ferns, thistles, light brown heather, yellow globeflowers, coltsfoot, sorrel and daisies. Elder, honeysuckle, blackberry, raspberry, broom and hogweed also grow in the area.

When a waterworks utilising surface water was established in 1884, a number of smaller properties, including the local vicarage, were pulled down in order to minimise pollution of the water. The area was then covered with deciduous trees.

The road through the forest is very old and runs between Bangsbo Manor and Flade Church. The reservoir is now an idyllic forest lake where ducks swim around peacefully. The forest is a popular excursion area for the inhabitants of Frederikshavn.