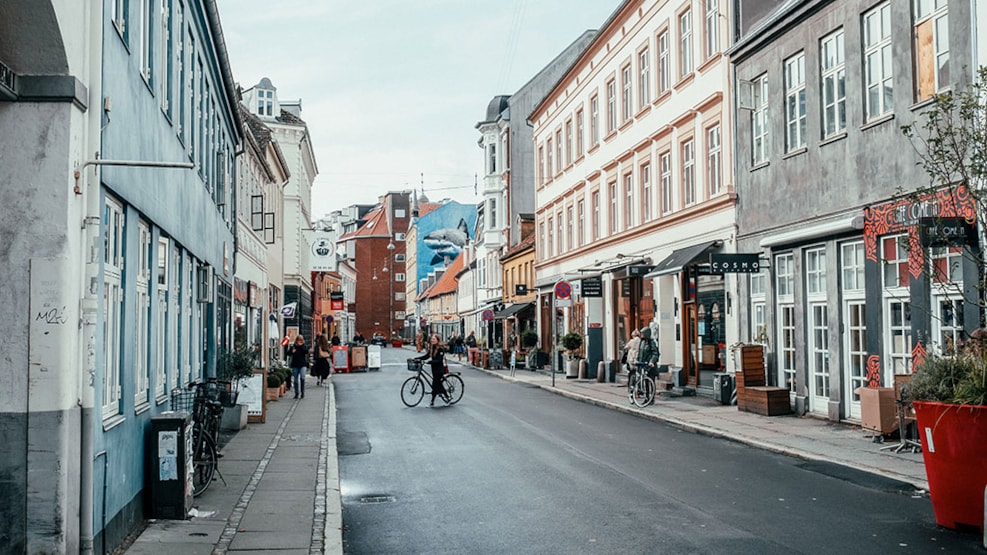 Vestergade district
Shopping in Vestergade is for the style-conscious, determined shopper. Here you can find almost all your heart could desire. With its beautifully maintained shop fronts, this splendid street in the centre of Aarhus provides the setting for a wonderful shopping experience. 
For the quality-conscious there are gorgeous clothing shops. For active people this is the street where you can find the newest in sports equipment. If you are tired of shopping drop by one of the many cafés and coffee shops on Vestergade.
Experience The Church of Our Lady and Møllestien
At the Vestergade district you will find behind Aarhus' oldest church, The Church of Our Lady. When you visit Vestergade you just have to see the Møllestien, which is a short picturesque cobblestone street in the heart of Aarhus. 
Møllestien is an oasis in the hectic city life
Møllestien is one of the most beautiful street in Aarhus: In summer, hollyhocks and rambling roses blossom side by side up against the small old houses with their barred windows and timber frames.
See what others are sharing on Instagram