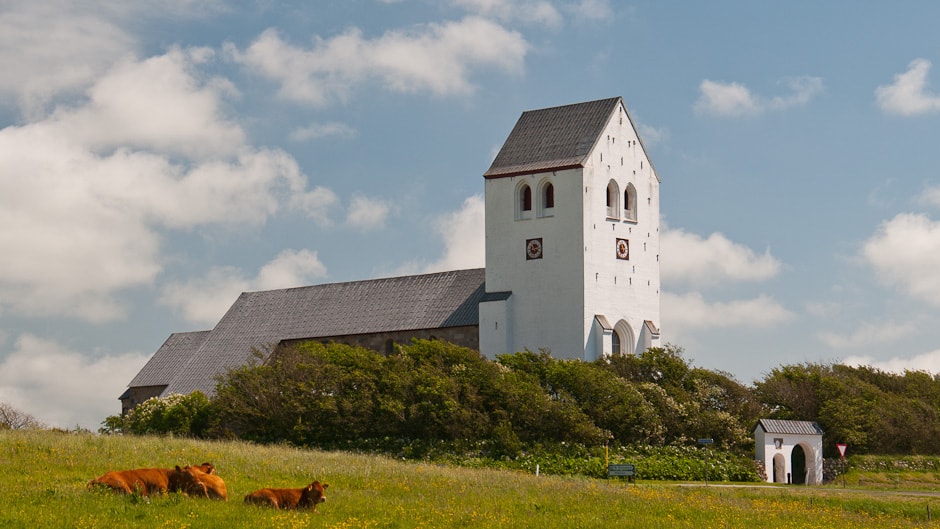 Vestervig Church
The largest village church in Scandinavia. Originally part of a monastery.
Vestervig Church was built 1140-60 in Romanesque style and dedicated to Sankt Thøger. the church has undergone many changes over time.
Canonical sundial, of which there are only 2 similar in all of Europe.
Organ with 52 voices, which can be experienced at the many church concerts.
History:
Attached to the church is the legend of Little Kirsten and Prince Buris, an unhappy love story. Little Kirsten, who was half-sister to Valdemar the Great, had a love affair with Prince Buris, brother of Queen Sofie.
When Valdemar discovered the relationship, he let Little Kirsten dance to death. She was buried in Vestervig Cemetery. Prince Buris was blinded, gilded and chained to the church so he could just reach Little Kirsten's grave. When he died, he was buried in the same grave as Liden Kirsten.
It is still customary for brides to lay a bouquet on the grave.
PHOTOS AND TEXT: Niels Clemmensen