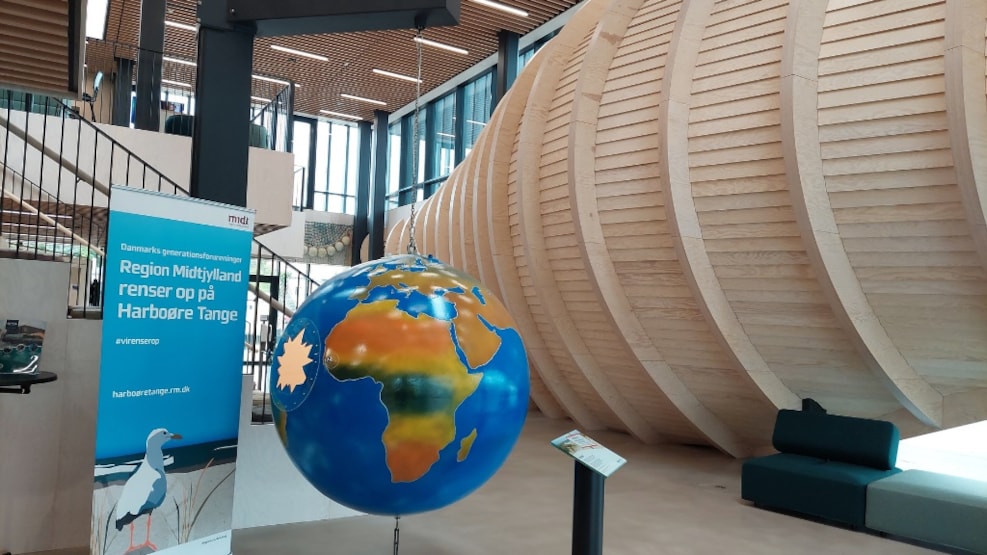 Visit Klimatorium in Lemvig - Guided tour of Denmark's international climate center
How do we solve the climate challenges we face today?
These are some of the things Climatorium collaborates with public and private companies, educational institutions and society in general to solve.
On the tour, you will become wiser about, among other things, coastal climate challenges, green energy, circular economy, water and the environment.
The guided tour alternates between storytelling, video clips and guided tours.
Hear about asphalt with holes through which rainwater can seep down. And can it really fit that you can walk through Klimatorium's rain cabin without getting wet?
Registration: The tours last one hour and must be booked in advance by calling (+45) 51 64 37 10.
Price: It costs DKK 50 per participant (minimum 10 registrations for the tour to be held).