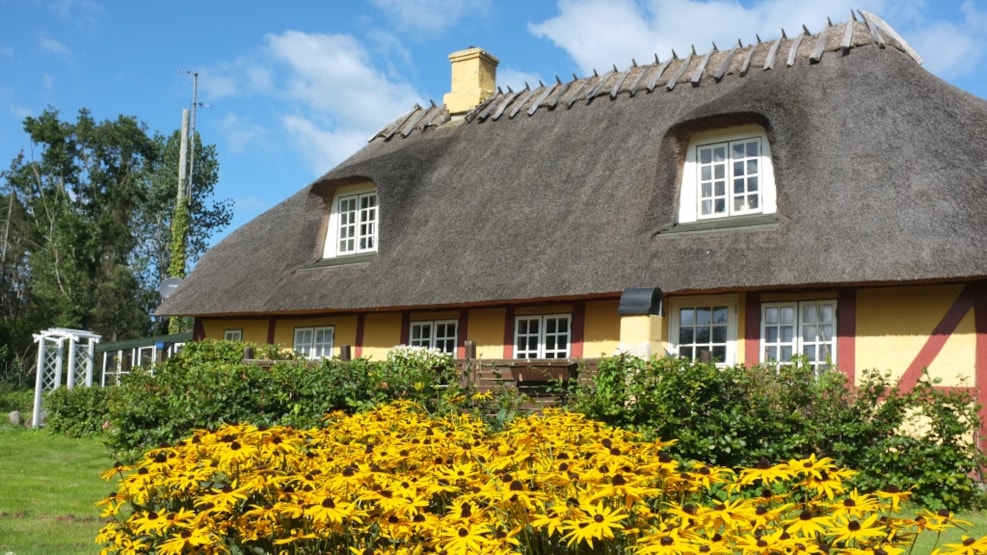 Strandbondens Gård - 100 m. fra Hou Nordstrand
Strandbondens Gård - Holiday Houses
"This place is something special." So says many of our guests. And it's probably true. Only 120 meters from our garden - which is just under 5,000 sqm - is the sea. On the other side of the house - a protected area with heather. And around the property there are forest and fields.
On the way to the house seen sea in a magnificent panorama. The house is about 4 km north of the old fishing village, Lohals, which still offers a maritime atmosphere, restaurants and shopping.
The fully equipped home is about 50 sqm - only rented to one family at a time - max 4 people - two double bedrooms - one with TV. Livingroom in connection with the kitchen open to kip. Here is a dishwasher, stove, heat pump and TV in the living room.
Double patio doors leading out to the terrace with dining table and resting furniture and gas grill plus brick charcoal grill in the garden.