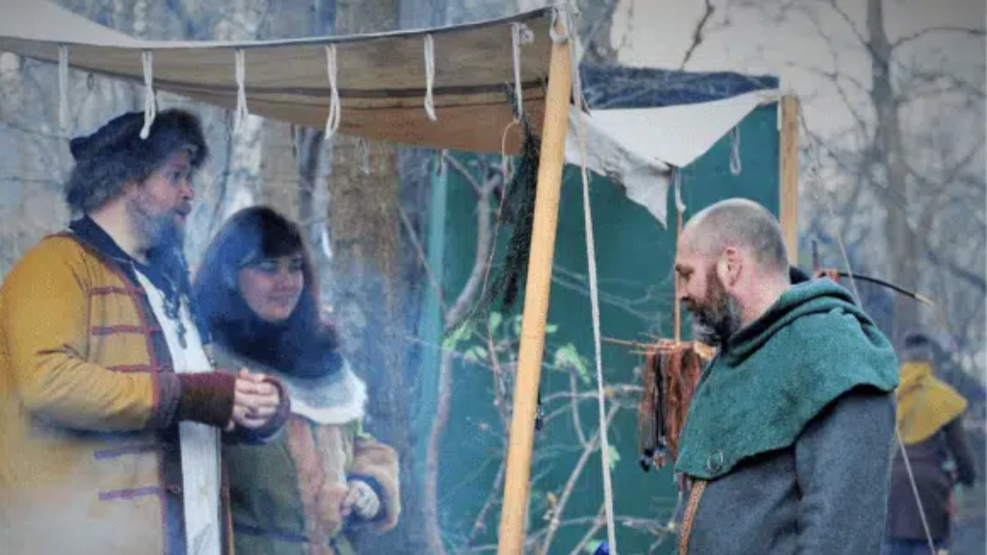 Christmas at the Viking Settlement, Frederikssund Vikingeboplads
When the year comes to an end and the days get longer again, the Vikings celebrate the coming of light.
In the Viking Age it took place in a festive layer at the chief in the longhouse with warm soup and with lots of lovely mead.
Today, the modern Vikings also celebrate the festival of light – maybe there is not quite as much mead, but there is hot soup and solstice talk.