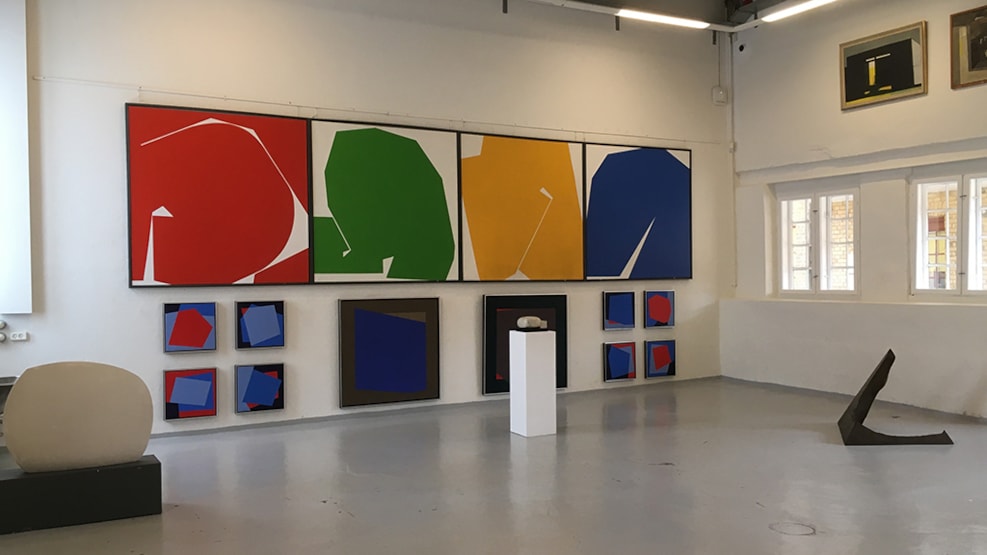 Kunstetagerne
A tour through the Kunstetagerne in Hobro is always an exciting experience. You encounter art by some of Denmark's most renowned artists. And you can enjoy the architecture and atmosphere in the old brewery, especially on a day when the sun finds its way through the many small and large windows.
In the center of Hobro, you will find the Kunstetagerne, a building showcasing modern art, craftsmanship, and design. On its 5 floors, you'll discover exhibitions by leading Danish and foreign artists.
The building has a long and fascinating history, including a period as a brewery dating back to the 1850s. In 2004, Kunstetagerne moved into the building and has been hosting exhibitions on multiple levels ever since.
Kunstetagerne is home to the Hobro Art Collection. On the top floor of Kunstetagerne, you can visit a permanent exhibition featuring works from the collection. The collection's works are also part of smaller exhibitions throughout the year.
If you have an interest in art and craftsmanship, make sure to visit Kunstetagerne in Hobro and step into a world of art.
Admission to Kunstetagerne is free through Hobro Library.