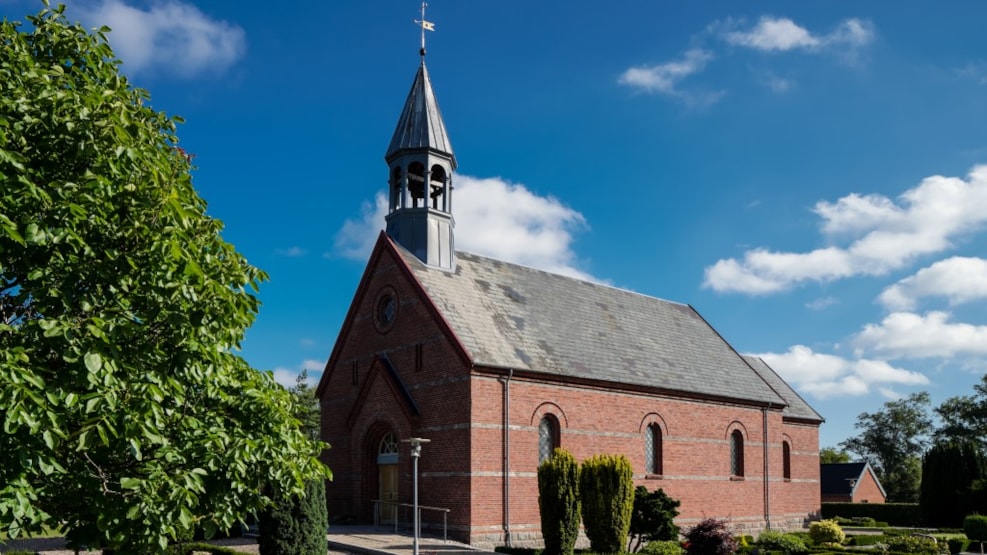 Jerup Kirke
The church is listed as a branch church to Elling in 1888-89 built on local initiative.

Architect F. Uldall has drawn Jerup church. Over the entrance hall to the west there is a small octagonal bell spire.
Inside there are beam ceilings.

The baptismal basin is made of  Fakse marble.
The church was badly damaged by a lightning strike in 1897.